Why Bolivia?
Bolivia, a dream-like country with natural abundance, diversity and stories waiting to be discovered. Find immense and beautiful lakes, cultures submerged between snowy mountain caps, salt deserts and a biodiversity as wide as the Amazon. From Cretaceous ruins where dinosaurs left their mark, through the glory of silver empires and heritages from pre-Hispanic cultures, Bolivia has endured the passing of time by preserving age-old traditions and an admirable natural beauty.
The largest salt desert in the world, Uyuni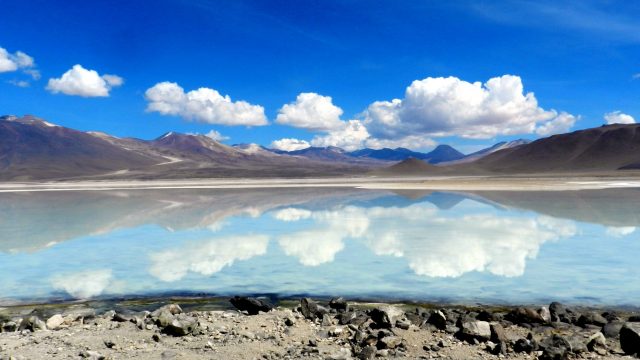 La Paz
Government Headquarters
Located in a hollow point of the Andean plateau
City of contrasts
Commercial and financial cityAltitude of 3632 above sea level (average)
Museums and churches
Typical markets
Valley of the Moon
Varied hotel options
Night lifeLiving culture
Uyuni Salt Flats
The imposing and immense Uyuni Salt Flats
Altitude of 3667 m.a.s.l. and length of 10.582 Km2
During rainy season, it's one of the most stunning views in the world!
Pre-Columbian ruins and chullpares Islands in the center of the Salt Flats with giant cacti
Salt hotels, an experience no one can miss
Eduardo Avaroa Natural Reserve
The beautiful Red Lagoon and the Eduardo Avaroa National Reserve
Altitude de 4300 m.a.s.l. (average)
The unique Stone Tree in the Siloli desert
Impressive volcanoes
Geysers and thermal waters
Check out these
Awesome Tours